December 13, 2013
Government support package for small firms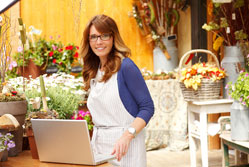 Enterprise minister Matthew Hancock has set out a package of measures designed to make it easier for small businesses to grow and create jobs.
The Government has published the plans - Small Business: GREAT Ambition - to demonstrate how it is removing some of the barriers small businesses face. This includes getting fairer deals on energy and giving SMEs access to more public sector contracts.
The plans include:
New broadband vouchers. 22 cities across the UK will receive up to £100 million of broadband vouchers worth up to £3,000 each, to help more small firms access faster and better broadband connectivity.
A fairer deal on energy. An agreement from the major energy firms to end auto-rollovers for business customers, limit back billing, increase transparency of contract terms and make switching easier.
Access to £230 billion of public sector contracts. Implementing Lord Young's recommendations to make it easier and simpler for small firms to win public sector business.
Tackling late payment. Ensuring that from now on all small businesses that supply the public sector in a supply chain will be paid at the same time as big contractors.
Business secretary Vince Cable said: "Through our commitment to small firms we are freeing them from unnecessary burdens, providing more finance and improving access to advice and support.
In particular we are tackling the issue of late payment. We are enforcing prompt payment through the entire public sector and asking what more we can do to get credit flowing in the private sector."
Commenting on the plans, John Allan, national chairman of the Federation of Small Businesses (FSB), said: "The efforts of government in limiting back-billing and ending roll over energy contracts are a significant triumph for small firms."
He added: "Opening up £230 billion of public sector contracts to small firms could see up to £144.9 billion retained in local economies. Spending locally invests in jobs and growth for the area. We want to see more of this happening across the country."
Related resources: